Spirited Woman Top 12 Book Pick List
By Nancy Mills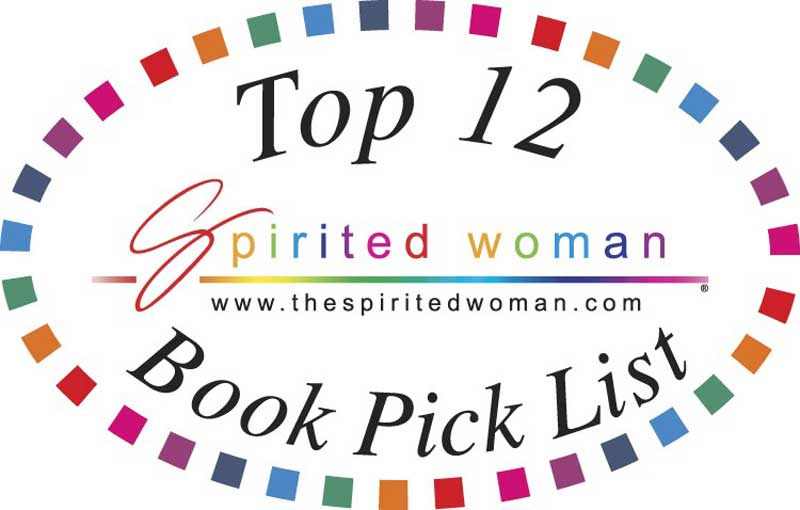 Spirited Woman (www.thespiritedwoman.com) is a leading international women's empowerment community that was established in 2001 in Los Angeles, California. Founded by Nancy Mills, the creator of the Spirited Woman Approach to Life, the basic concept of Spirited Woman is for every woman to believe "I Am Enough as I Am." As Spirited Woman grew around the globe, one of its missions was to insure that "every woman visionaries" – women who are making a difference for all women – had a place to be seen and heard. With that in mind, Spirited Woman created in 2009, the Spirited Woman Top 12 Pick List and the Spirited Woman Top 12 Book Pick List. Both lists are featured at different times of the year – such as spring, summer, fall, and holidays – and 12 "every woman visionaries" are personally invited by Nancy to appear on each list. Since the lists began, over 800 women have been featured!
The Spirited Woman Top 12 logo is now recognizable on websites, blogs, marketing collaterals, as well as on social media as a symbol for women of achievement to be acknowledged. Spirited Woman is honored that Judi Moreo's book "You Are More Than Enough" will be featured on the upcoming Fall Equinox Spirited Woman Top 12 Book Pick List to be released the week of September 20, 2017.
To date, over 400 authors of note have been featured on the book pick list (past lists archived at: www.thespiritedwoman.com/top12picks). As Nancy says, "I am thrilled to feature Judi's book. She is a leading advocate for women and a true believer in the self-worth of women. It is every woman visionaries like Judi, who are changing the world one Spirited Woman step at a time."
In addition to the Spirited Woman Top 12 Lists, Spirited Woman is known for the The Sisterhood of the Sacred Scarves (www.thespiritedwoman.com/prayer_scarf) which honors women through scarf and ceremony. The Spirited Woman Prayer Scarf is a symbol of spirit, empowerment and beauty. To date there have been 20 scarves each with a different theme. 1000s have been sold worldwide, connecting women together energetically. A portion of each scarf is donated to the Spirited Woman Foundation to help heal and support women through actions of empowerment. More than $10,000 has been distributed to 14 non-profits.
For more information go to:
www.thespiritedwoman.com